The Theodorou Collection
Historical Items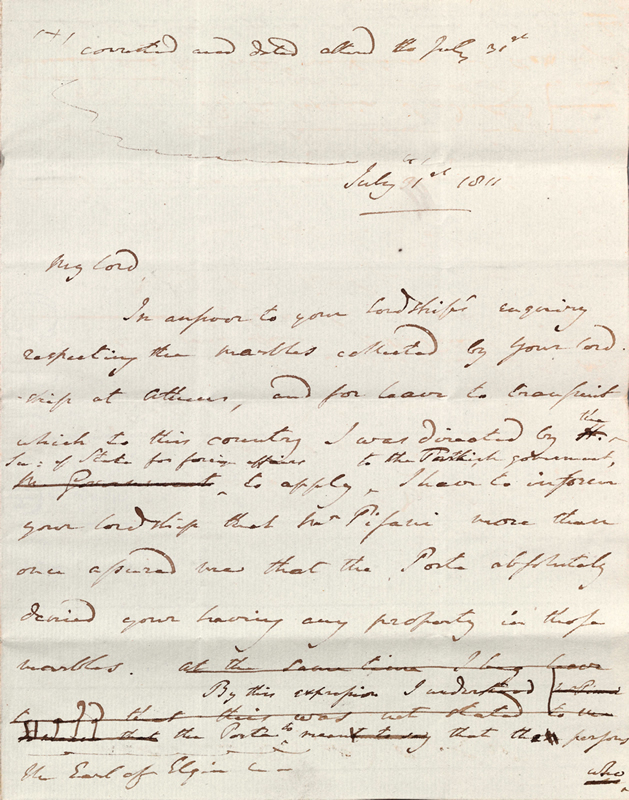 Robert Adair, The draft of his letter to Lord Elgin, 31st July 1811.
Adair informs Elgin that the Ottoman Porte absolutely denied his having any property in the Parthenon marbles. Adair was British Ambassador to the Ottoman Empire from 1809 to 1811.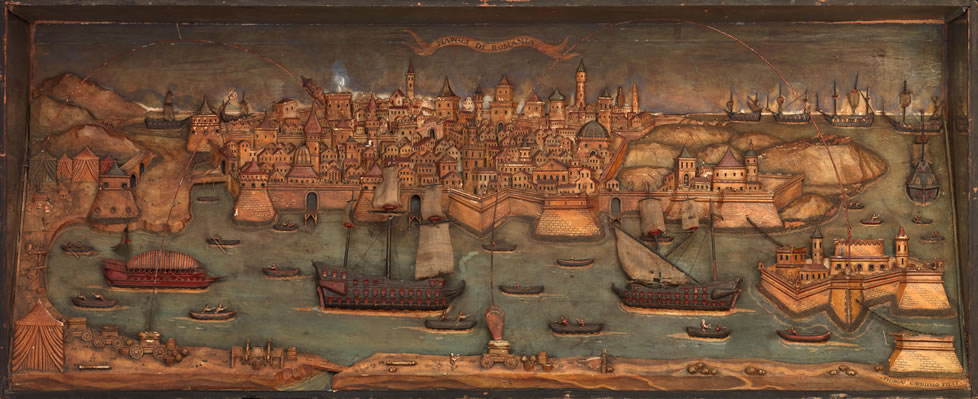 Thomas Gaudiello, A 3-dimensional representation of the siege of Napoli di Romania [Nauplia] by the Venetians in 1686. Carved and painted wood, c. 1688, 44 x 110 cm.
Another version by the same artist dated 1688 is on display at the Salesas de San Bernardo, Madrid.
Two later harbor scenes are in the Museum of Fine Arts, Boston (click here and here)

Anonymous, A bird's eye view of Candia [Heraklion], 17th-18th century, watercolor on paper, 14,5 x 42,5 cm.
Provenance: Ann Getty Collection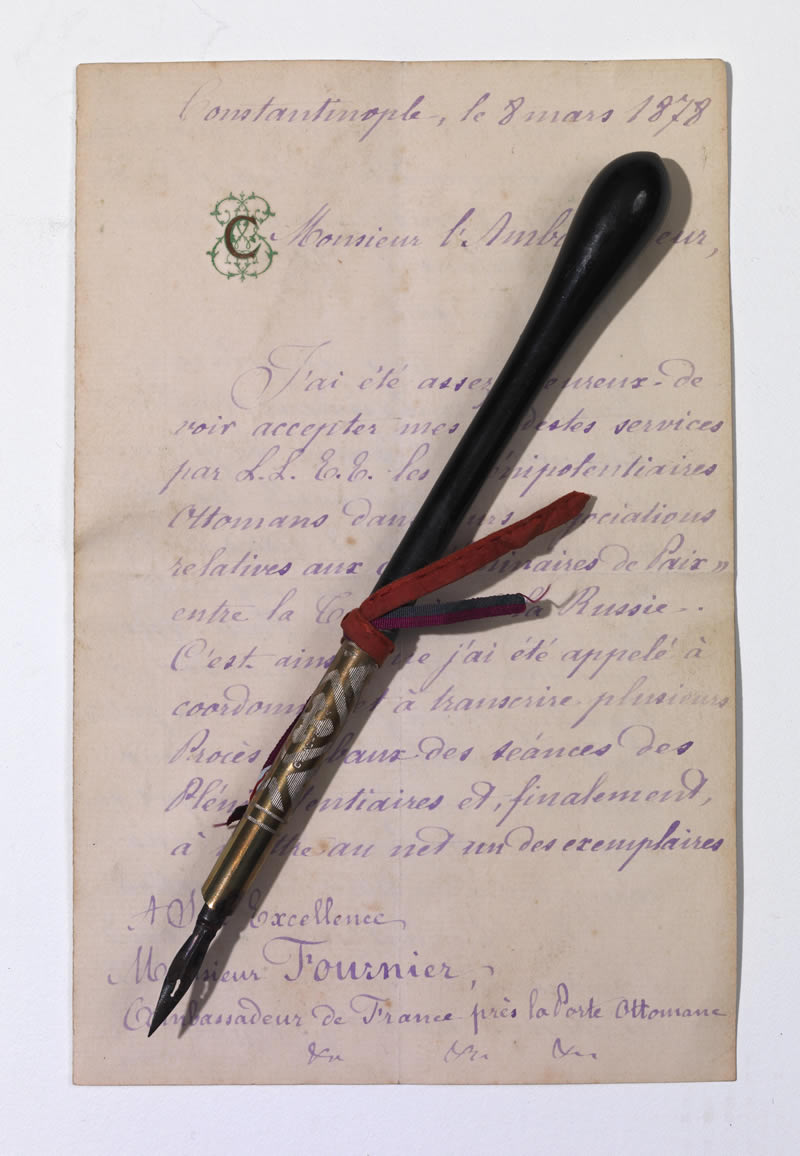 The pen with which the Treaty of San Stefano was signed, 3rd March 1878. Accompanied by a letter by Vital Cuinet to the French Ambassador in Constantinople, dated 8th March 1878.
The Treaty of San Stefano was a peace treaty between Russia and the Ottoman Empire, at the conclusion of the last of the Russo-Turkish Wars; it was signed at San Stefano, a village W of Istanbul, Turkey. The Ottomans ceded to Russia parts of Armenia and the Dobruja; agreed to pay a very large indemnity; recognized the independence of Romania, Serbia and Montenegro; and increased the territories of Serbia and Montenegro. Bulgaria was made an autonomous principality and was immensely enlarged, and the Ottoman Empire promised reforms for Bosnia and Herzegovina.